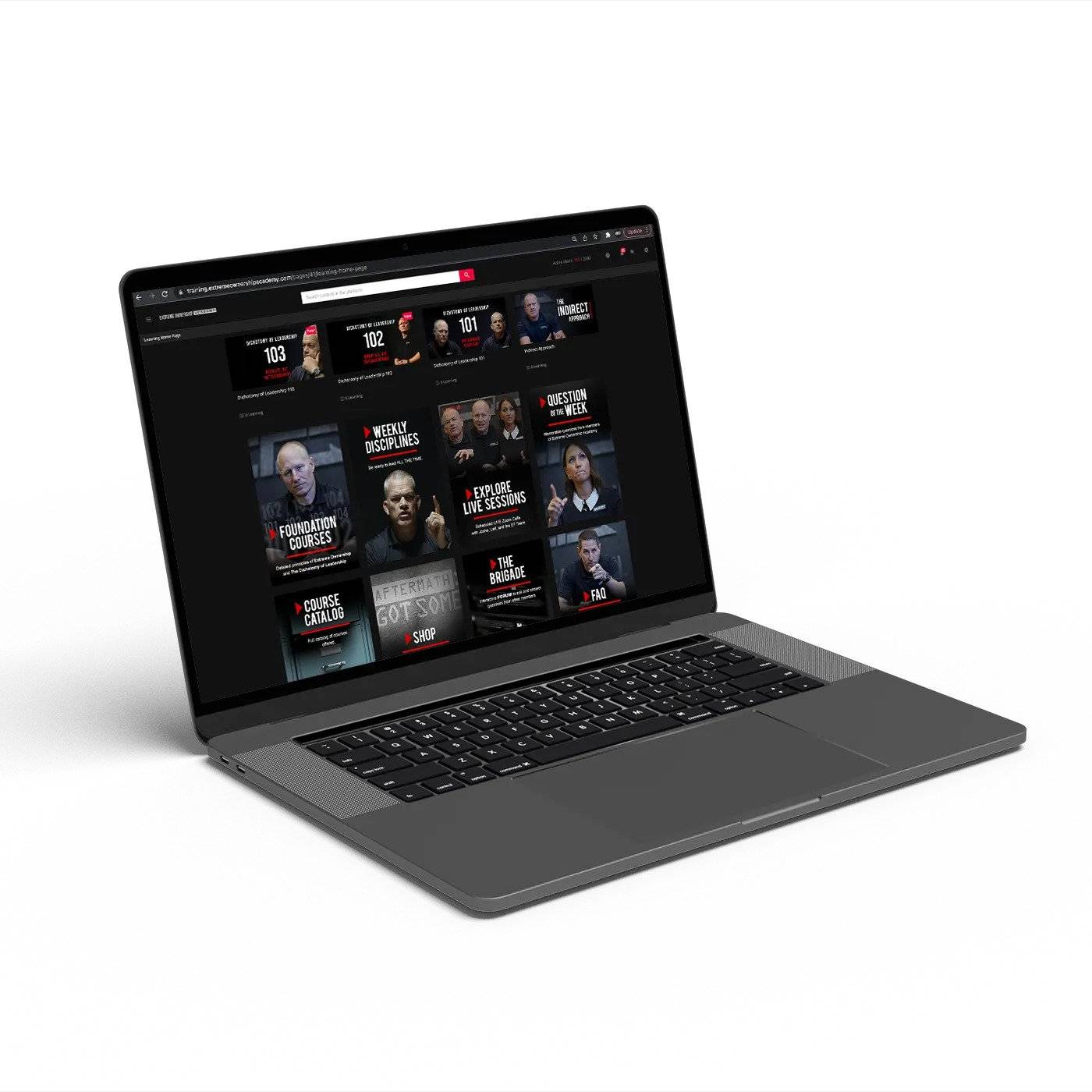 EXTREME OWNERSHIP ACADEMY

Going far beyond the concepts in Jocko Willink and Leif Babin's #1 New York Times bestselling book, Extreme Ownership: How U.S. Navy SEALs Lead and Win, Extreme Ownership Academy progressively elevates your effectiveness as a leader by diving deeper into the principles for greater insight and understanding. Through role play demonstrations of the right and wrong application of these principles and how they apply directly to business or any leadership situation, you will better understand how to implement them in your world.
We also test your understanding at the end of each chapter through a learning check. Extreme Ownership 100, our first 12 Foundation Courses, provides the tools to guide your actions in practical, everyday implementation, to be a successful leader.
---
Extreme Ownership Academy is Echelon Front's online leadership training platform. It consists of:
Weekly Discipline quick-hitting video content—Leadership Primer, Question of the Week—and weekly Immediate Action Drills
Extreme Ownership Academy triweekly Zoom webinars with Q&A for direct engagement with Jocko, Leif and the Echelon Front Team
Brigade leadership forum and virtual connections with other leaders in many different industries across the U.S. and dozens of countries around the world, that we call the Brigade
Foundation Courses longer-form video instruction and application exercises that teach the leadership lessons we learned in combat and apply them to business and life.
Join any of the Extreme Ownership Academy Live Events to ask your questions directly via Zoom or in Zoom chat and get answers. Additionally, you can ask questions in the Leadership Forum to get insights from other Extreme Ownership Academy leaders in the Brigade as well as from Echelon Front instructors.
FORM HABITS AND INSTINCTS THAT MAKE YOU CONTROL ANY SITUATION
Quick-hitting video content—Leadership Primer, Question of the Week—and weekly Immediate Action Drills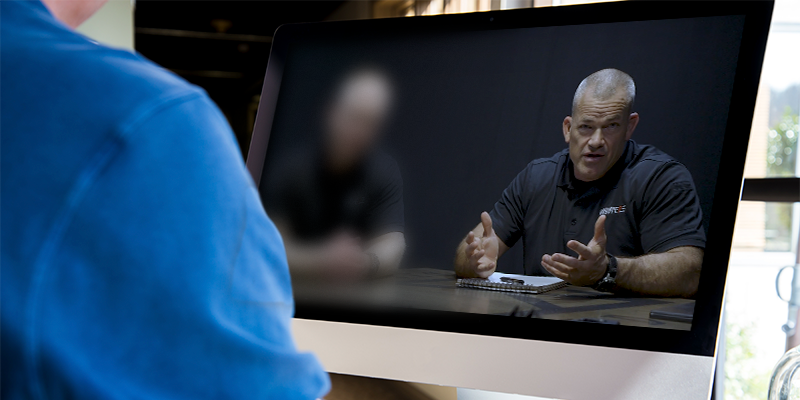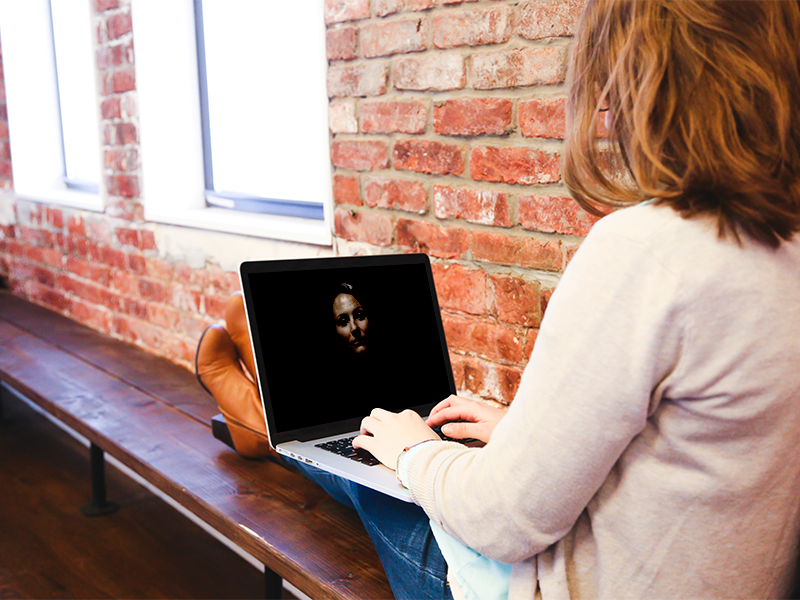 Decorated, combat-proven Veterans with experience in building, training and leading high-performance winning teams. Our mission at Echelon Front is to help you build your own high-performance team and win. We customize training to your specific needs through long-range leadership courses, single or multi-day workshops, speaking, strategic advising, and our web-based training program.
We offer practical, experience-based solutions to complex problems based on combat leadership lessons learned through a myriad of dynamic leadership challenges. We don't teach theory learned in a classroom. We offer unique, personalized service designed to get your team executing at the highest level possible.
25 + HOURS OF ON-DEMAND COURSES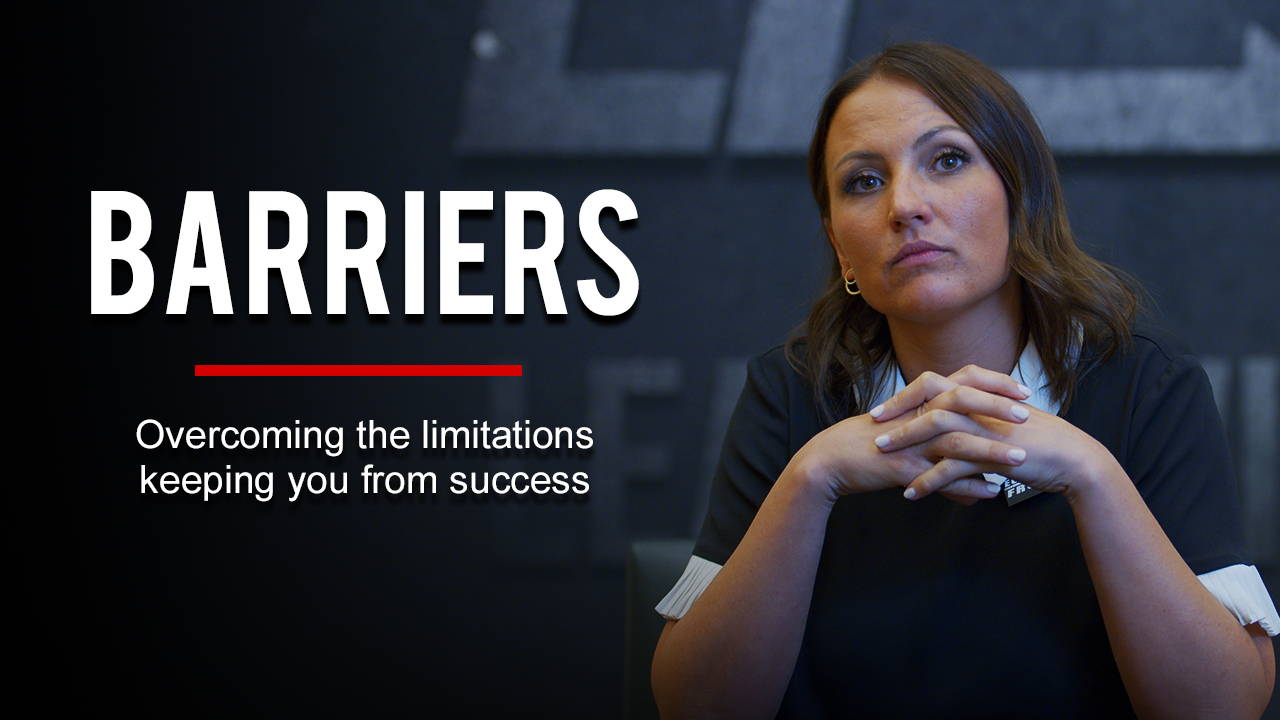 Course Description:
Extreme Ownership is easy to understand, hard to implement. Inevitably, leaders come across a number of barriers when working to apply Extreme Ownership within their lives. It's important to be able to identify these barriers, and more importantly, to understand how to overcome these barriers so that leaders in every capacity can experience the impact of what true ownership provides.

Through stories of impact, applications to business, and role play demonstrations, Jamie and Jocko dive deep into the Barriers of Extreme Ownership. Application Exercises and a Learning Check at the end of the course, leaders will have a solid understanding of how to overcome these challenges to lead their team to victory.

Course Description:
The OODA Loop is an analytical decision-making tool. It's an acronym that stands for Observe, Orient, Decide, Act. This four-step process was developed by Colonel John Boyd, a fighter pilot in the 1950s. Colonel Boyd recognized that if he was going outperform the enemy who had better fighter jets, he had to improve his decision-making process. And he called that process the OODA Loop.

This course explains that this process isn't just four steps, and it's not sequential. It's a loop, and as you're moving from step to step, you're feeding information back to the beginning in a constant cycle. While this loop is occurring, you're constantly gathering information, making decisions, taking actions, evaluating and adjusting those actions, with the end goal of constantly improving your advantage over your competition and getting better yourself over time. The OODA Loop is a tool for taking ownership of your environment. As a leader, you need to make decisions, and you need to take action.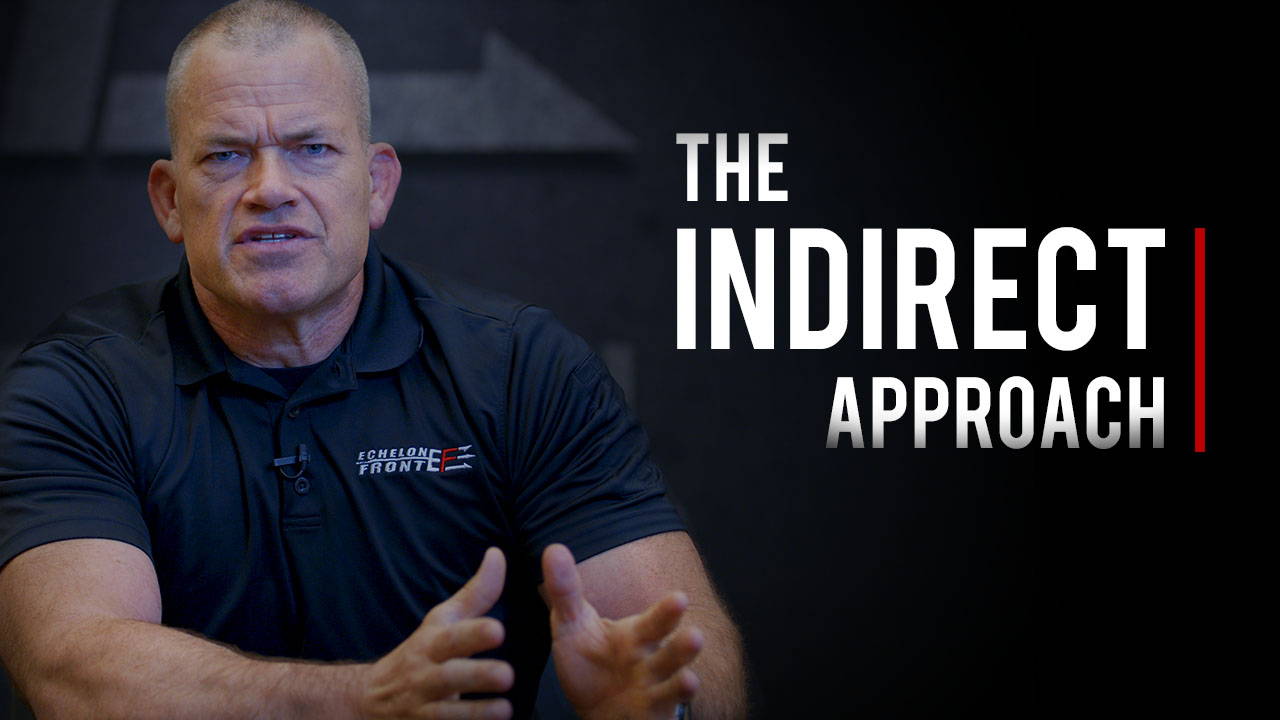 Course Description:
The Indirect Approach is a leadership methodology that leads the team to success by asking earnest questions, listening, and allowing others to influence the decision-making process. This approach allows the people involved to approach the mission with an open mind.
You will learn that using the Indirect Approach is the most effective and efficient way to get things done. Using the Indirect Approach allows you to navigate the obstacles of ego, defensiveness, and conflict, by taking ownership and listening to input from the team. You will learn how asking earnest questions, actively listening, and knowing how to escalate direction when needed is the most effective path to determining the best plan for success.
Course Description:
The Ultimate Dichotomy is this: to care deeply for each individual member of the team while at the same time putting the good of the overall team and the strategic mission above any individual is the Ultimate Dichotomy. Learn how to balance between building solid relationships on your team while recognizing the primacy of the overall organization's success. The course includes combat examples, a detailed explanation of the principle, direct application to business with multiple examples, and role play demonstrations of what to do and what not to do. Knowledge is tested through three interactive application exercises and five learning check questions.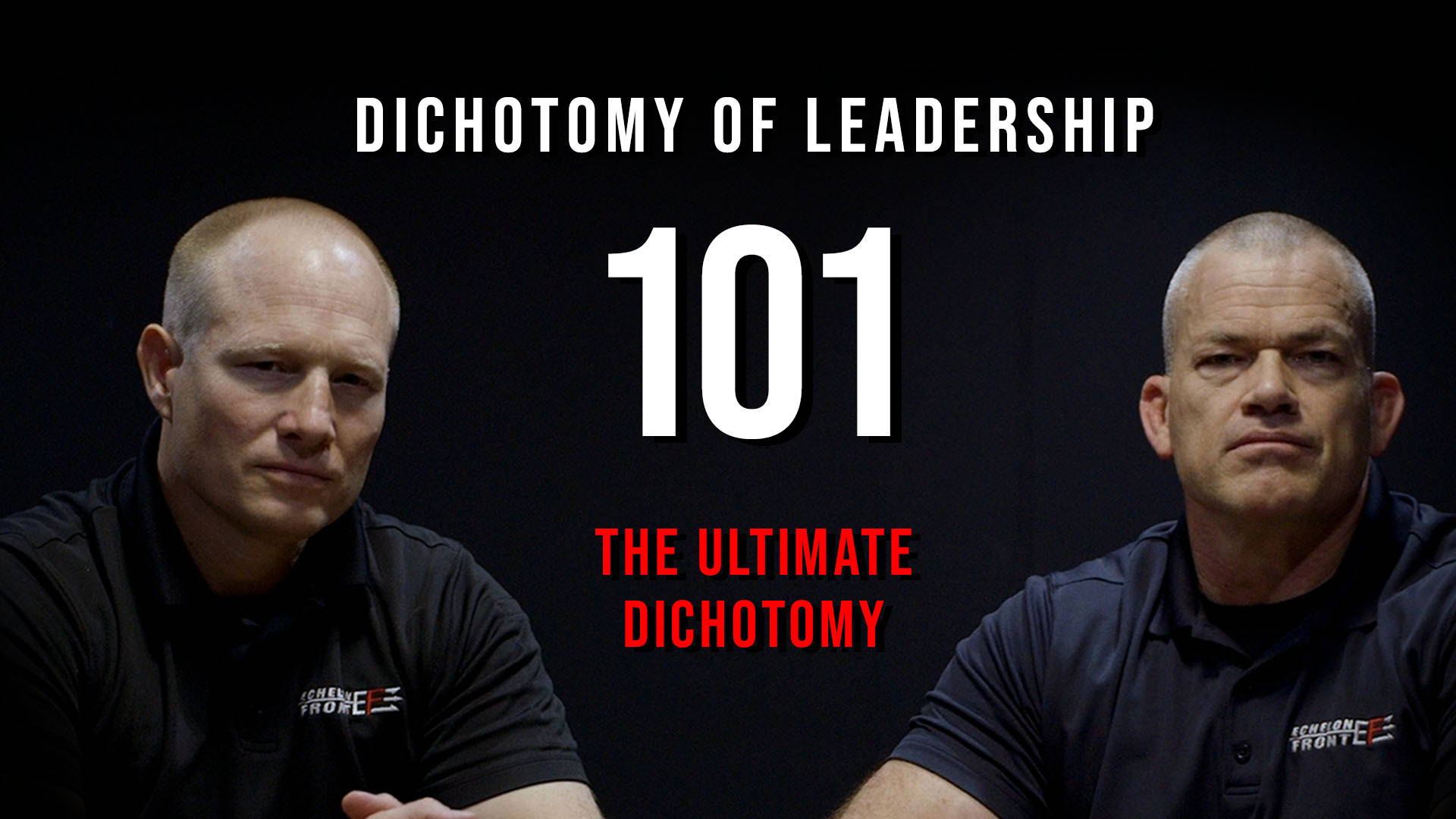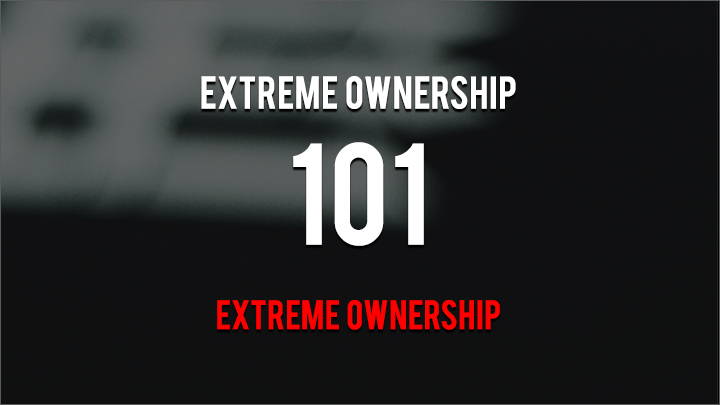 Course Description:
Extreme Ownership 101 teaches the foundational leadership principle of Extreme Ownership, that a leader must own everything that impacts their mission, and how it applies to leaders at every level of an organization. With a combat example, detailed explanation of the principle, multiple examples of direct application to business, and role play demonstrations, the course illustrates the power of Extreme Ownership on the success of the team and the mission and the negative impact that results when Extreme Ownership is lacking. Knowledge is tested through three interactive application exercises and five learning check questions.